Your project
takes shape in
COPPER

or


ALUMINIUM

's pipe
Cutting, bending, taper, drilling, derivations and braze welding producing finished parts in according to the drawing or sample, including fittings, flanges, accessories and final tests
Robotized workstations 
for different types of material
CUTTING
Worked with traditional systems or orbital blade
BENDING WITHOUT SOUL FROM ROLL
CNC working stations to taper, bend and cut automatically
BENDING WITH SOUL
It is possible to produce medium-small radius bend's, executed with CNC machines r/l with charger or robotized wor
TAPER
CNC multiple punches presses manual punch or in robotic work stations
DRILLING / DERIVATION
BRAZE WELDING
LEAK TESTING
Design and construction equipment directly in our company
processing of copper and aluminum pipes on customer specification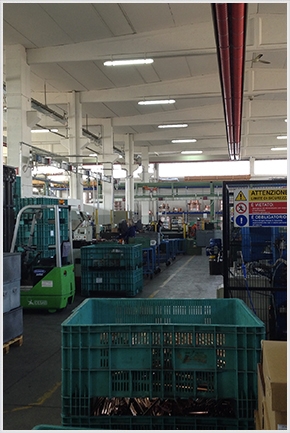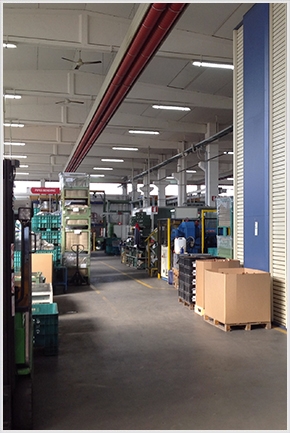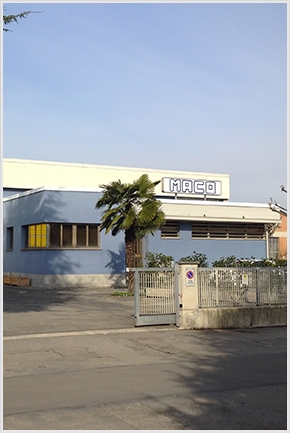 MACO was established in 1990 and is located in the industrial area of Vignola (MO), it covers an area of 4000 s.m. witch 2000 s.m. covered, with about 20 employees.
We perform tube's processing as: cutting, bending, taper, drilling, derivations and braze welding to produce finished parts according to drawing or samples including fittings, flanges and accessories.
Into our company, in addition to the series production, there is a dedicated department that builds specific equipment that allow MACO to realize samples and production quickly, this means that our company is dynamic and flexible.
Our production planning is managed by a computer management that control all our orders and keep the connection with our warehouse and production and, as a result, it is possible to check the lot's progress and its real-time traceability. Acceptance procedures during the process, a continuous staff training and using only certified material from the producers of aluminum, copper and brass, allow our company to produce a high standard over time.
In 2000, We feeling the need to expand our production and in addition to the copper lines We also added lines for aluminum; successfully, We entered in many areas like: heating, refrigeration and automotive.
The quality's product as the costumer's requirements, are guaranteed by our process, that are reliable over time, from a continuous improvement's policy.
A computer management control in real-time all our orders and the lot's progress and traceability.
A continuous staff training with more than twenty years of experience and the reliability of our suppliers allow us to minimize the error's possibility guaranteeing a high quality service over the time.
processes and procedures in progress
The new MACO website. Clean design, attention to detail, sounds and animations for the online presentation of the brand.
contact us by filling out the form
Via dell'Industria, 346
41058 Vignola
(Modena) Italia
Tel. 059 765390
Fax 059 765398
E-mail
info@macosrl.it